3 Coping Skills to Manage Stress
Many people believe that stress and depression are separate and distinct; however, stress leads to depression, which affect the psychological, emotional and physical aspects of the human body.
Depression is an overpowering sense of unhappiness and despair, which results in an individual feeling that they are unable to cope with the demands of everyday life.
The feelings and thoughts caused by a stressful event such as financial stress, work or school load, family pressures or other demands of life can lead to a depressive reaction. When you are stressed you tend to only think of the negative factors that you are experiencing in your life in that moment.  You feel sad, helpless and believe that you cannot rise above the situation and that your circumstances will never be improved.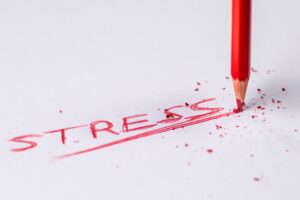 Below are 3 coping tips to managing stress
Find time for yourself to reflect on the issue that is causing your stress. This will allow you to take control and make a plan to resolve.
Talk to someone about it. This can be a friend, school counselor, workmate, family member, preacher or mental health professional. Talk about what is stressing you this can provide clarity and a way for you to find a solution to the problem.
Have fun! Party the night away! It is not good to wallow in self-pity when you are going through a stressful event. It will benefit you to be in good company and have a few laughs to forget your troubles.
Truth is there will always be stressful events in life, so it is important to manage stress, so it doesn't lead to depression. It is important you speak up and reach out to a mental health professional as they are equipped and trained to get to the root cause of events that trigger stress and provide guidance on the steps and action to take.
Here's access to resources available to you or you can get started here
Till next time,