11 ways to Maintain your regular routines while adapting to a new normal
The lives of so many have been disrupted the past week and the change is constant and daily. The plans made today, is only as good as today.
It dawned on me today when my three year old daughter said she wanted to go to school that a toddler senses the change. Even though her preschool made plans and adjusted to a virtual tool, it was not the same. Her preschool teacher read a book to the students requiring student participation initially it was fun, but very soon she knew something was different as she could not reconcile in her mind the change and just wanted things to be back to normal socializing with her friends.
I had to wear two hats both as a mom and psychiatrist to explain to her at eye level that there is a virus and there is no school for a while, but would be going to school through her T.V. as she calls her iPAD. She then asked, "I can go to school on TV?" I said, yes, today we are going to the zoo online. At a minimum for the next three week this is the new normal for most children.
Working from home can be tricky and it's important as I'm learning this week that in order to stay on top of my schedule, I need to prioritize. More and more physicians are moving to telemedicine and in my field telepsychiatry while still attending meetings and completing research I'm working on for a project. I've been very fortunate for having help while working from home this week.
A common theme of the many questions I keep getting from family, friends and patient are on how to stay sane and free of anxiety during this period of self- isolation.
11 ways to Maintain your regular routines while adapting to a new normal:
Dress up like you would if you were going to work or at least for a video conference, so you can get out of your lounge pants instead put on a dress shirt or sweater. Dressing improves your mood. Also, groom and/or put on some makeup.
Social distancing this is a word being thrown around on the news and online. This is not a new buzz term that should be ignored, but it should be taken seriously, so this means no to the gym instead get creative; use the stairs in your home, there are myriads of workout videos on YouTube and other social platforms. Exercise is a great stress buster.
Get your coffee/tea at the same time to avoid migraines induced by lack of caffeine as this only puts you in an irritable mood. Remember you now have to work in uncharted territory and for many the added mix of having your children; pets; significant other and for some families your parents around adds a bit more pressure, so you need to be at your optimum.
If you have not set aside an area in your home to work, you will need to do that as this becomes your space an area where you can focus best and that might include your bedroom. As best as possible position your desk and chair facing a window. If your area is your bedroom make sure this is not your bed. Your bed should be for sleeping. During the day your bedroom can be a work space and at night you need to re-adjust the lighting.
Lighting is critical. Open the blinds and make the room as bright as possible as this will improve your mood and increase your positive energy.
Take breaks as you would at work. Take a walk, get lunch, NO NAPPING and get back to your day as you would if you were in the office.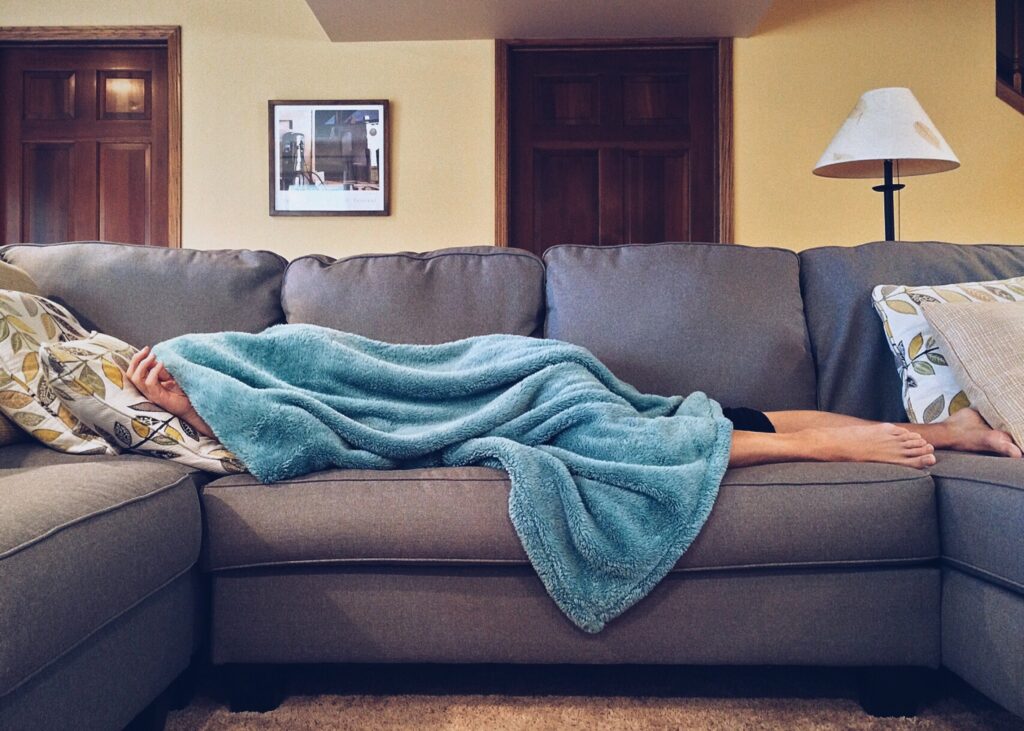 If you have help with the children great, but if you don't you will have to prioritize how you manage your day and time. You will have to split working with childcare duties. For school age children, it is important you get a schedule for them. There are lots of resources online to keep their inquiring minds engaged. Schedule your meetings in clusters and being very mindful on when your children will be focused on studying. Limit tube time.
It is important to not get worked up if there are days the children are not entirely engaged. That could add more stress; it is okay for them to have free time or a free day. They are young and can adapt to any situation, so do not get so worked up that you cannot keep up with their assignments as you have to focus on work that day. Once this phase is over and they return to regular schedules they will be fine as they would adjust.
For parents with special needs children this time could be even more stressful and overwhelming for your child as disruption to their routines could be very challenging when they can't attend their therapy sessions. If you are fortunate some centers are reaching out to parents for teleconferencing, so make sure to check with your providers if they have not reached out to you. If you do not have the options of teleconferencing, utilize the skills you have learned from past appointments as continuous repetition is important. Take breaks in between as this could get easily overwhelming for both you as the parent and the child. Utilize online tools to help with speech therapy, occupational therapy. For other therapies that cannot be done via teleconferencing its okay. Stay strong and know this too shall pass and your loved ones and children will be back getting the best treatments needed.
Stay encouraged and positive. This is the time to come together to flatten the curve and try to get back to a place of normalcy. Remember it could always be worse. You are alive and there are work arounds, we would get through this as a people and nation. Hold fast to your faith and beliefs while drawing strength from your friends and loved ones.
Avoid mis-information and stay off 24/7 news coverage. Keep it to a minimum of an hour a day.
Remember this too shall pass!
Related posts: Here
What challenges are you going through working from home? What are the ways to handle your new normal? I would love to read your comments below.
Till next time stay safe and keep washing those hands.